Everyone Wins With High School and Middle School Tennis
Learn more about High School and Middle School Tennis and how to receive a FREE LONG SLEEVE SHIRT!
High School and Middle School tennis plays an important role in growing the game by allowing students of all abilities to join a team to represent their school. The competition, camaraderie, and connection help create well-rounded student-athletes develop leadership, and allows players to enjoy our game in a team environment.
There are over 340,000 High School players in the United States, and each one of their coaches plays a critical role in shaping their experience. So, in order to say "thank you" for helping students create positive, lifelong memories in tennis we want to welcome High School and Middle School Coaches into Net Generation with a very special offer…
Become a Net Generation High School and/or Middle School coach today and receive a free long sleeve shirt!
Only New Net Generation Providers who qualify between August 1, 2018 and October 31, 2018 are eligible for the Promotion.
To participate user must:
1. Click here, to begin Net Generation Provider registration
a. Select and register as "High School Coach" or "Middle School Coach"
2. Complete the SafePlay Program in registration
3. Register your team
a. Click on "Provider Tools', select "Program Management Center", click "Start Now", select "School", and register your Middle or High School Team program

4. Qualified coaches will receive an email from NetGenerationSchools@usta.com to supply their size and shipping address.
5. For questions, please email Net Generation Schools (netgenerationschools@usta.com)

6. The first (300) never before registered high school coaches who qualify will receive a free long sleeve shirt. Offer valid August 1, 2018, untol October 31, 2018 or until supply is exhausted.
For complete long sleeve shirt contest rules, click here.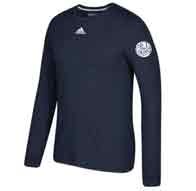 Want more? Click here and learn how High School Coaches can also receive a FREE PAIR OF RUNNING SHOES